Self-winding filter KURU KURU Filter for Oil Chillers
---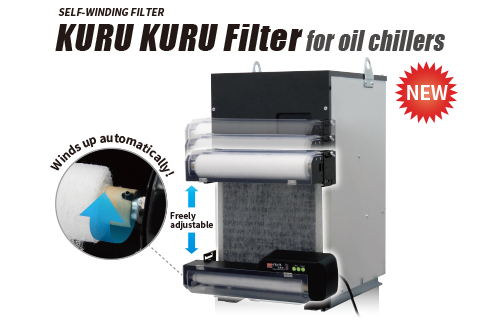 Eliminates filter maintenance up to 2 years
Long-awaited oil chiller use models go on sale!


Automatic roll-up system sharply cut troublesome maintenance works.

Clogged filter will lead to overload operation of the equipment which can result in its breakdown or increase in energy consumption. Use of KURU KURU Filter ensures stable and energy-saving operation of the equipment.

6 advantages of KURU KURU Filter for Oil Chillers
8 different mounting styles are available by combinations of layout and the Stays
Accepts wide input voltage range
from 100 to 240 VAC
The filter combines good trapping performance with air permeability
Winding length can be adjusted in 9 levels to meet every environment
(A filter can last 2 years at maximum)
No tool required for filter replacement
Designed compact to fit oil chiller sizes
Available from 3 different sizes. Choose the best suited one for your oil chiller.

Note) This product requires optional Clamp Stay or Magnet Stay for installation.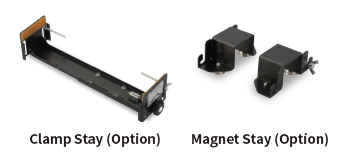 This product can be installed by using either Clamp Stay or Magnet Stay only or by using both of Clamp Stay and Magnet Stay. (Installation without these stays is not possible)
For combinations, please see the reverse side of this brochure.