---
Air-to-Air heat exchanger BOXFAN
Highly efficient heat exchange takes place by the originally radiation fin
Keeps dust and moisture out and lower the temperature inside the panel close to the outside temperature.

Heated air inside the enclosure and cool outside air make flow in mutually opposite directions along the BOXFAN's specially designed fin to realize efficient heat exchange.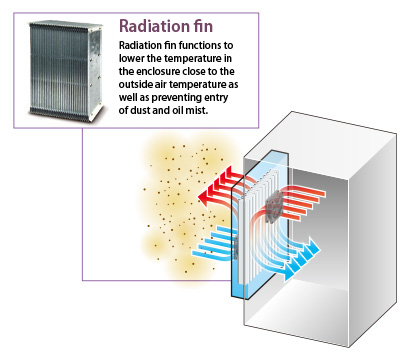 Blocks dust, oil mist and moisture! Best suited for thermal management of CNC control panels, robots and measuring devices working in a harsh environment where powder dusts from metal processing or grinding works are suspended in the air.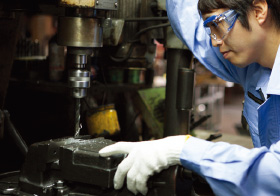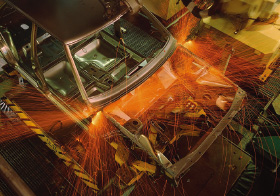 Meets the global standards

All standard series and OC-153H-A100/A200CE of compact type are UL-listed.
CE-marked models are also available.
Top brand in Japan with diversified lineup
Standard type - Internal mounting
OC-17-A100/A200
OC-12-A100/A200
OC-15-A100/A200
OC-28-A100/A200
OC-31-A100/A200
OC-30-A100/A200
OC-20-A100/A200
OC-37-A100/A200
OC-40-A100/A200
Standard type - External mounting
OC-17S-A100/A200
OC-12S-A100/A200
OC-15S-A100/A200
OC-28S-A100/A200
OC-31S-A100/A200
OC-30S-A100/A200
OC-20S-A100/A200
OC-37S-A100/A200
OC-40S-A100/A200