Cable holder for robots - CC Holder
---
Release on November 12, 2021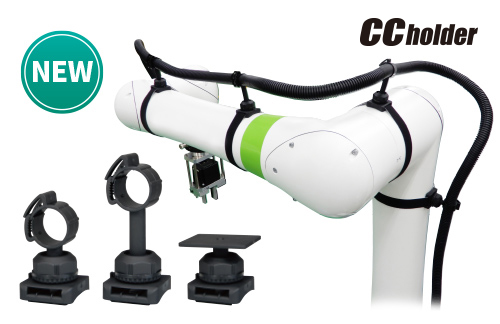 Lightens dynamic load on cables and air hoses in robot motion!


Diameter variable holder moves flexibly so as to reduce dynamic load. OHM launched the Ideal cable holder "CC Holder" for robots!

These holders can be fixed with band in different ways. No worry about displacement. Choose the one best-suited to your application from three designs.
Full of functions! Lightens load caused by bending or twisting movements of a robot
Holding diameter is variable to fit different size of objects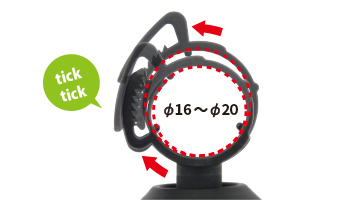 Projections inside holder secure the tube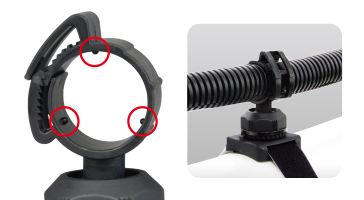 Simply release the holder with a screwdriver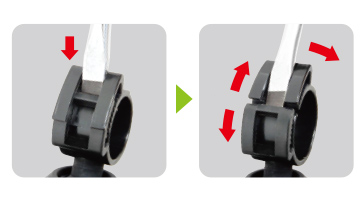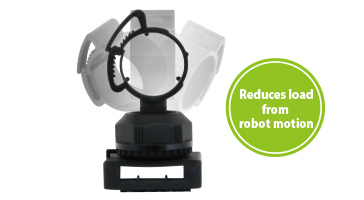 Holder state changes by rotating dome nut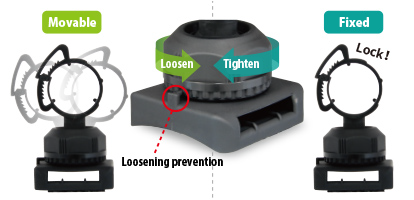 Optional rubber bushing for cables and tubes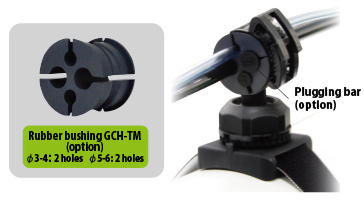 Positional shift preventing anti-slip packing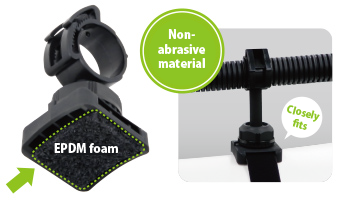 Available from two different heights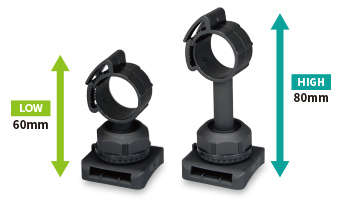 Positional shift prevention rib that allows banding in multiple ways

Plate type enables direct mounting of junction boxes and other parts

Model

Diameter of
gripped part

Installation

Holder/Stand design

Working temp.

Color

Weight

Q'ty
per pack
NEW CH-TM1

Ø 80

Fixed with
banding bands
Ø 20
ring-shaped

-25 to +80℃

Black

15g

5 pcs.

NEW CH-TM2

16g

NEW CH-TM3
Flat plate with a pilot hole
for M4 tapping

14g